Six Days In
Every vacation flies by and I inevitably find myself on the Sunday night before school starts back up saying, "What the hell did I just
do
for ten days?" Well rather than rely on my faulty memory to take a look back on the February Break of 2007 I put together a little montage of some of the finer moments. That is, the ones not involving Matlock and alcohol at 10 a.m.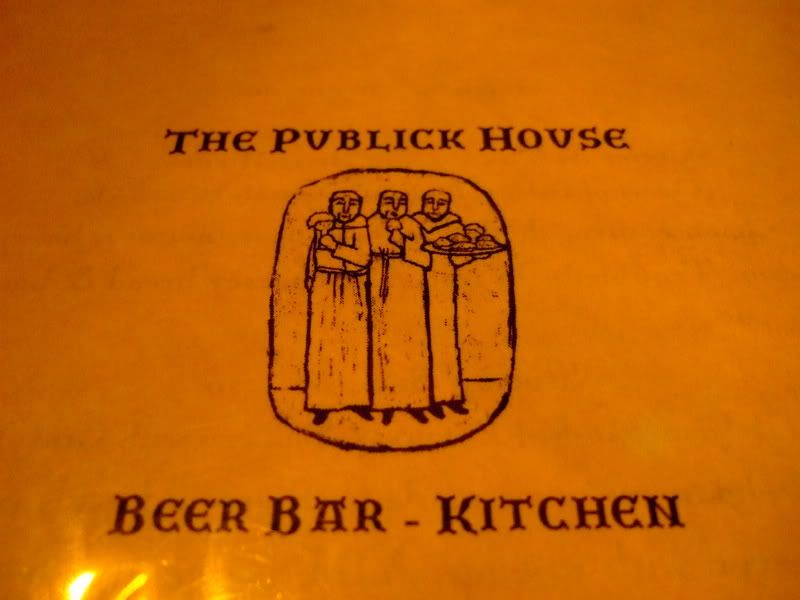 Some Rochester peeps came to visit, so what did we do? Drank beer, of course! Fancy beer! In Brookline! God, we're such good hosts it kills me.
Every baby shower should have a flowing fountain of chocolate. It's good karma for the unborn child.
Uhh... babies also like things wrapped in bacon.
The little man had lunch with the ladies at the local Chili's. Being the best godmother, I gave him his first mandarin orange. Being a handsome little devil, he flirted with all the old ladies at the next table over.
"So, NPW, what did you do on your break? 700 loads of laundry? Wow, I'm jealous. You didn't even get a sunburn! Can I hang out with you on April break?"
The hallway of death. Carrying those 700 loads up and down these stairs = the reason I don't have a gym membership.
After burning up all those calories doing laundry, it was snack time. Quandary: why is it that I am petrified of wiping up raw eggs from the counter so I don't get salmonella, but I have no problem eating cookie dough immediately thereafter?
I think the dough was better.
Met C on his lunch break for some Burlington Ice Palace action- "Where Olympic dreams begin!"
The true ice princess. This picture doesn't do her crack justice.
I wanted to document my skating prowess, C wanted to make it look like I throw little children to the ice. And anyway, so what if I did? They have helmets! Geez.
Netflix and FedEx and packages, oh my!
Suck on it, Sprint. Do your phones let me watch the Colbert Report on my lunch break? Yeah. Didn't think so.
Still lots of things on the horizon: I'm working on getting C to skip out tomorrow so we can go see the new Darwin exhibit at the Museum of Science. This morning he actually said to me: "Tomorrow is the last day to close loans for the month". When did we become grown ups? With responsibilities?
I also have a book club meeting tonight to talk about The Glass Castle (which I very much enjoyed, as I do with all miserable memoirs about people with lives so horrible I can only thank baby Jesus that my biggest worry is cramps). And Saturday will be a Portsmouth adventure as Part II of the anniversary celebration- dinner and The Bad Plus show at the Music Hall. And then a mini-birthday celebration for my sister on Sunday, who, although younger than I, is still old.
Oh, and lots more daytime TV. Ahh. The good life.